Get CCW Insurance Protection
SRS PROTECTION AND THE USCCA HAVE PARTNERED TO BRING YOU THE BEST CCW INSURANCE!
You carry your firearm every day to protect yourself or a loved one from the unthinkable. But what about after you use your firearm? If you don't have the right representation, it could mean your freedom!
Don't let this happen to you. GET PROTECTED today !
You could win a brand-new gun every day this month.
Hey there,
The USCCA is doing something BIG this month...
Getting your Gun Entry is simple...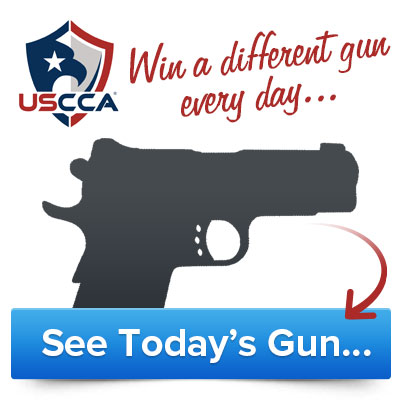 And
tonight
you can rest easier knowing you and your family are covered by up to $2.25 Million in Self-Defense SHIELD protection, waiting for you the moment you're forced to use your gun in self-defense.
Just click the link below to join forces with nearly 250,000 responsibly armed AmericansAmericans who already trust the USCCA...
...and you could be our very first winner!
Take care and stay safe,

Tim Schmidt
President | USCCA
P. S. - We're giving away a brand-new gun every day...
Click the link below to see which gun is up for grabs today and how you can get entered to win...